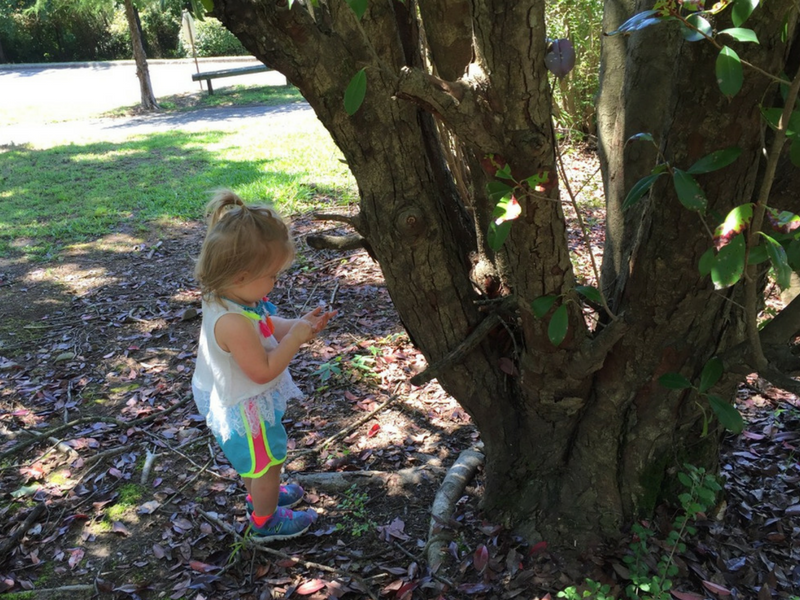 13 Apr

10 Earth Day Activities for April 22nd and Beyond

Celebrate Earth Day! Not only is it a dedicated holiday for honoring our planet, it can also serve as a transition point from a winter of indoor family fun to a spring and summer filled with outdoor adventure. Planning Earth Day activities for your family does not have to be overwhelming. It's as simple as getting your family in nature and helping them meaningfully engage with it.
What are the benefits of family Earth Day activities? They're the gateway to a lifestyle filled with positive outcomes.
Less screen time: The American Association of Pediatrics recommends that preschoolers have only one hour of quality screen time per day. Fill the rest of their time with active and imaginative play.
More quality time: Family time in nature provides space for parents to give children their undivided attention, supporting a lasting bond.
Stronger connection to the environment: Studies show that adults who advocate for the environment were once children who had positive experiences in nature.
Earth Day is just the beginning. The ultimate goal is to instill a love of nature in your child that will last a lifetime. Your preschooler will enjoy these 10 Earth Day activities, adapted from Richard Louv's book Last Child in the Woods, so much that they'll be asking for nature time everyday!
Go Earth Day "cloudspotting": What does your little one see when they look up at the clouds? Let your child's imagination run free, and discuss their responses. This game also provides a teachable moment about clouds, the precipitation that falls from them, and the role clouds play in helping plants grow.
Become nature collectors: In this Earth Day activity, your child can capture our planet's beauty with their very own nature collection. Gather leaves, stones, shells, and more. Then provide a space for your child to store and display their treasures. You'll bond as you work together to label the pieces of their collection. Make sure to discuss which items can be collected and which items need to stay outside.
Start an Earth Day conversation: How did family members like grandparents, aunts, and uncles play outside when they were children? Encourage your child to ask their relatives, and plan a time to try at least one of the activities mentioned.
Use the "sunny day" rule: Whether it's Earth Day or just an average Tuesday, commit to letting your child experience the great outdoors for as long as possible on sunny days. Offer structured activities, and leave room for your child to explore in the way that is most appealing to them. As always, use proper sun protection.
Go bird-watching: Birds' springtime debut occurs right around Earth Day, making it an ideal time to observe the birds in your area. Your child can draw pictures of each bird they see, and you can help them create an accompanying sentence. Bind the pictures together in a book that will be both a keepsake and a conversation starter for your little one.
Get dirty: This is the quintessential Earth Day activity. Give your preschooler shovels and pails so they can play in the dirt! Then take the opportunity to talk about soil and its role in the environment.
Adopt a tree: Go on a walk, and let your child choose a tree that they would like to "adopt." Visit your tree throughout the year to take pictures and make observations about the changes that occurred since your last trip. This activity can start on Earth Day and provide years of nature-related conversation.
Go backyard camping: Assist your preschooler in creating a makeshift Earth Day tent with blankets, sheets, and outdoor chairs. The tent can serve as a home base for your other outdoor adventures. Have your child imagine what it would be like to sleep outside.
Read all about it:  Focus storytime on books related to the environment. Reading can pique your child's interest in nature and provide context to other activities. Our favorites include:
Build green habits: Once your little one has an appreciation for nature, help them find ways to show love for the Earth in their day-to-day. Try turning off the sink while brushing teeth or using both sides of the paper when drawing. Be sure to highlight the connection between those actions and the positive impact on our planet.
Want more? Check out these books filled with family friendly activities for Earth Day and beyond:
What are your child's favorite Earth Day activities? Share your thoughts in the comments below.