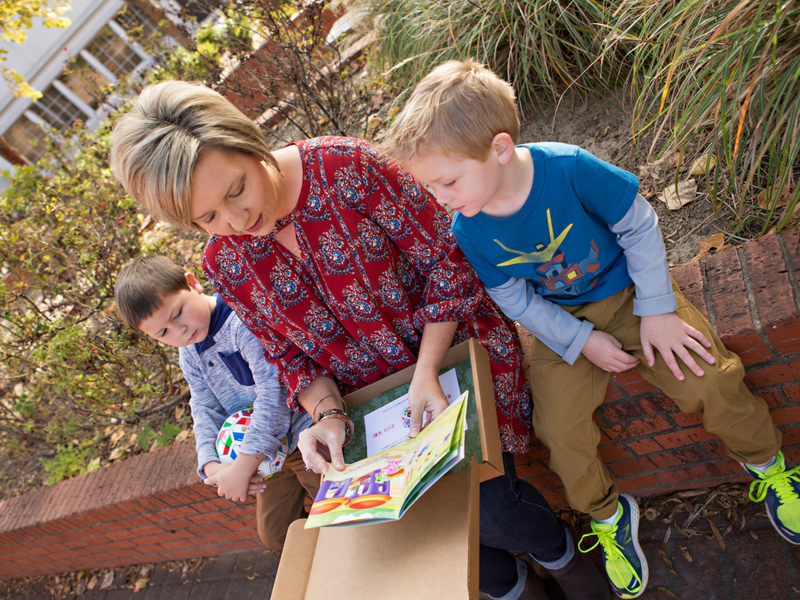 18 Sep

The Secret to School Readiness: Reading Aloud with Your Child

As a parent, you would do anything to ensure your child's school readiness- send them to fabulous preschools, drive them to specialty classes, enroll them in music lessons. You endure busy schedules and long days, all because you want what is best for your child.

What if one of the most impactful things you could do was also the simplest? The Commission on Reading believes that reading aloud with your child is the most important thing you can do to prepare your child for success in school. In fact, many doctors believe that a child who has never been read to is not fully a healthy child.

With as little as 20 minutes of reading aloud a day, your child will experience a host of positive results including: increased self esteem, improved communication between parent and child, development of listening, vocabulary, language and memory skills, and more.

So how do you obtain those results for your child? Here's how you can build a routine of reading aloud that the whole family will enjoy.
Follow these seven steps for reading aloud with your child.
    Choose your books
You want your child to be engaged as you read aloud. Support their engagement by choosing books that are age appropriate and suited to your child's interests. Try to read a mixture of both stories and informational books to promote different kinds of learning. Your local library is a wonderful and cost-effective resource for selecting books. Scholastic and Common Sense Media also have extensive reading lists.
    Prepare to read
It's always a good idea to read a book on your own before reading it aloud with your child. Ask yourself these three questions:
     

Do the themes in this book align with our family values?

     

Do I think my child will enjoy reading this book?

     

Will I enjoy reading this book, potentially multiple times?
If the book passes the test, you are ready to move forward in the process.
    Create an experience
These 20 minutes of reading aloud are not only about school readiness, they're also about creating memories for you and your child. Be intentional about fostering a positive experience. Find a comfortable space. You might even decide to build a special reading nook! Remove any noise or distractions so they can concentrate on the stories in front of them. And be sure to sit close to your child. This helps them see and touch the book, and, as a bonus, it gives you a chance to cuddle.
    Perform
Make the book come to life for your child with different voices and facial expressions. Your child can join the fun as well. If it's an animal book, have them make the animal noises. If there's a song involved, let them sing it with you. You might also consider creating motions for your preschooler to perform whenever a certain word is spoken. These little touches all contribute to making reading aloud an experience that your child looks forward to.
    React and interact
Watch your child as you read aloud. Do they look bored? Confused? Use your finger to track the words so they can follow along. Put your child in control by letting them hold the book. Ask questions to check for comprehension and to relate the story back to your child's own life and interests. If the questions don't re-engage your child, try allowing your child to pick the books you read. This will give them more ownership over the process and help to hold their interest for longer periods of time.
    Think and act
It's important to ask questions both during and after your time of reading aloud together. Talk about the book with your preschooler. What was their favorite part? Who was the character they liked the most? Listen to your child, and share your own thoughts for a healthy discussion. After your chat, consider drawing or doing an art project that builds on what was read.
    Repeat
Reading aloud needs to be a regular practice in order to promote school readiness. Continue to fit it into your child's daily routine, and don't worry if your child has books they like to read over and over again. This is a learning opportunity! These tips will promote continued learning from well-worn books:
 

Have your child repeat words, rhymes, or the dialogue of a character.

 

Pause and let your child say a word that ends a predictable or repetitive phrase.

 

Invite your child to fill in words in a rhyming text.
By making reading aloud a part of your everyday routine, your child will be that much closer to school readiness and a lifelong love of reading.
What are your tips for incorporating reading aloud into your preschooler's day? Share them in the comments below.