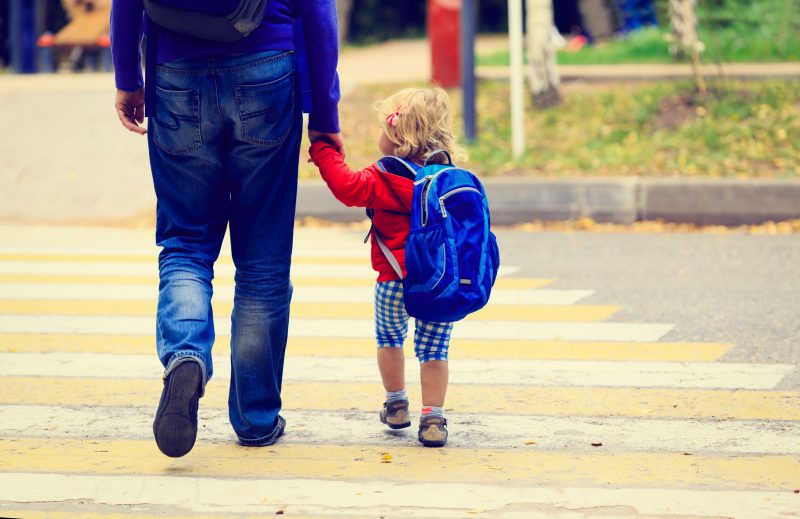 16 Sep

YOU are your child's first teacher. Get involved in her education beyond the classroom.

When my son was not yet three, I started my first full-time job. I couldn't stand the thought of enrolling him in an all-day preschool program. I knew parent participation is very important in a child's education. I stressed and worried about it, visited nearly all of the centers and programs in our midwestern college town, and finally settled on one that included a one-way window where I could spy on him during my lunch hour.

Gradually, as I looked through that tinted window, I could tell that he was happy and learning. His teacher got to know him and learned his preferences and quirks. She let him dictate notes to me and sent them home, sharing what he was learning so we could talk about it later. I knew that this was a high-quality preschool program, and I felt good about the place I chose and his education there. I was carefully guiding him down the educational path to success… this path that I had started when I read to him as a babe in my arms.

From the moment your child was born, you've probably guided her down that same path. You've read her countless books and pointed out and named animals, shapes, and colors. You've clapped and praised her when she learned a new skill or said a new word. You've taught her rhymes and songs like "Itsy Bitsy Spider." Hopefully, she's had your undivided attention more often than not.

So now that she's in a preschool with skilled, professional teachers, you can relax and let the serious learning take place. Right?

Wrong!

My son didn't suddenly stop learning when I picked him up from preschool. And that preschool classroom was filled with other tiny, quirky individuals, all vying for the teacher's attention. After 5 p.m., my son had me: his first—and most important—teacher.
Our "real job" is to be an involved parent and continue teaching him at home.
You see, some of the most important skills of problem solving, critical thinking, and self-regulation are taught at school AND at home. And home is the only place where your child can have extended, undivided attention.
Research has clearly shown that when you're involved in your child's education at home, your child is more likely to experience greater success in kindergarten and elementary school.
According to the Harvard Family Research Project, family involvement in early education includes parent-led activities at home as well as parent participation in school activities.
So, how can you become an involved parent?
At home, an involved parent picks up where a teacher leaves off and continues to help his child learn important skills. As an involved parent, make note of what your child is learning at school through newsletters or weekly information from the teacher and then extend her learning at home with additional activities. Set aside at least fifteen minutes a day to talk with your child about her day and conduct a fun activity based on what she's learning at school. By continuing her education at home, you can boost her confidence and competency level.
At school, an involved parent participates in activities, whether it's volunteering to bring snacks or helping the teacher with special projects. When visiting the classroom, observe your child's interactions with others. Observing your child can also help you identify problem areas to work on at home. Keep the lines of communication open between yourself and the teacher by asking questions about your child's progress.
As an involved parent, you're sending your child an important message: You—and your education—are important to me.
This message is one that all children need to hear.
What are some challenges you face when trying to be an involved parent, and how do you deal with them? Share your thoughts in the Comments section below.